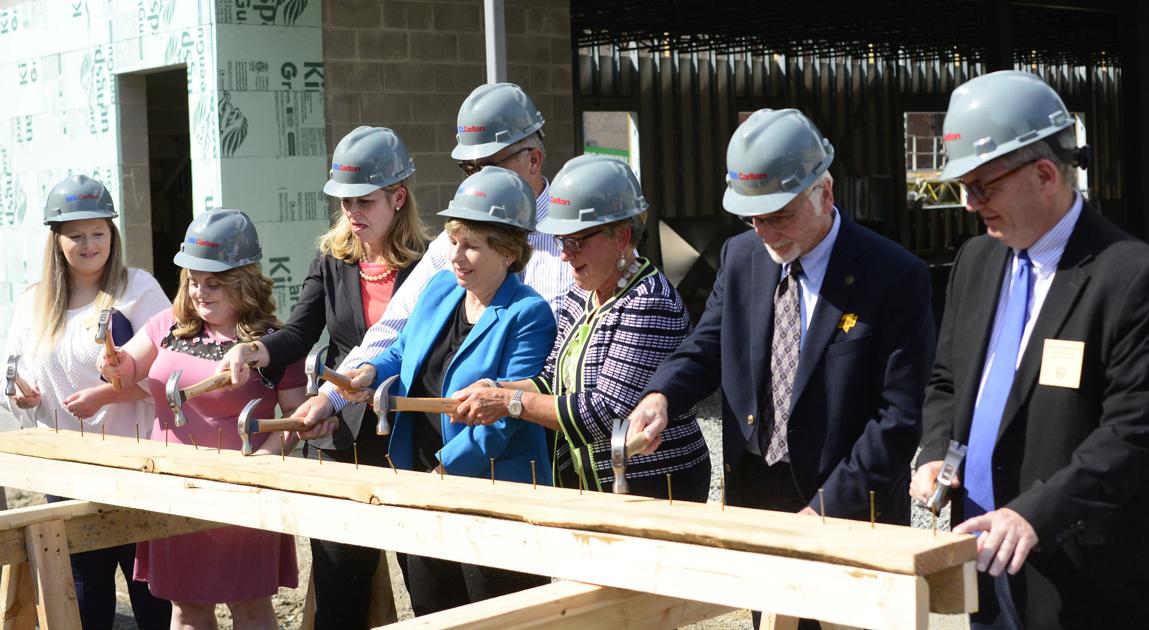 Local and State Leaders Celebrate Construction of Renaissance Village | New
WELCH – Local, state and national dignitaries were in Welch on Monday morning to celebrate the official opening of Renaissance Village, a housing project for teachers.
Part of the Reconnecting McDowell revitalization group, the project, which is located next to the downtown cinema, will include 16 apartments designed specifically to house teachers, offering rental properties at an affordable price.
Gayle Manchin, president of Reconnecting McDowell as well as a former teacher and former president of the State Board of Education, led the event.
"It's a beautiful day in West Virginia," she said. "It's a better day in Welch, McDowell County. We have waited for this day and worked for this day longer than we wanted to have worked for this day… "
Manchin said good things happen when "a lot of good people come together."
"We understood that it wasn't just about recruiting teachers, it was about giving them good reasons to stay like good accommodation," she said. "So we said this was going to be our main effort. "
"We're here today to celebrate… the start of a new venture with the Renaissance Village," said Carolyn Falin, McDowell County School Superintendent. "We are delighted. We hope this will provide new housing opportunities for future teachers and be the first step in attracting and retaining teachers."
Delegate Ed Evans (D-McDowell County) said he was "delighted".
"One of the biggest problems we have in finding teachers is housing," he said, adding that he teaches as a full-time substitute to help although he has already retired. as a teacher.
"I hope this will attract teachers… and it can also serve as a hub for downtown activities," he added.
Manchin said a first shovelful of earth took place last year when the project was ready to go, but another was scheduled today after all funds were in place to complete the project. .
Other dignitaries in attendance included State Superintendent of Education Dr. Steven Paine, Cecil Roberts, National President of the United Mine Workers Association and Randi Weingarten, National President of the American Federation of Teachers.
The $ 5.5 million housing project is expected to be ready in time for the 2020-21 school year.
Contact Charles Boothe at [email protected]